Within these activities will be Reading at home. Your child is encouraged to read regularly at home, record this on the Home Learning Activities Sheet and have it signed by a parent or caregiver after each time.
Reading regularly is about encouraging reading mileage and helping your child to develop vocabulary and comprehension knowledge. Reading a variety of materials such as newspapers, comics, magazines, novels and recipes helps to develop a broader understanding of texts. Part of the activities will be having your child read aloud to someone to practise this skill. It is important that this is encouraged to support their learning at school.
Reading aloud can be included as a part of reading activities.
Learning Basic Facts will also be an important part of the activities. The number of times per fortnight your child practises these will depend on their ability to recall basic facts in all four operations with speed and accuracy. Some suggestions of ways to learn these are:
Using dice or counters

Apps that can be downloaded onto your child's device

Flashcards (can be purchased from $2 shops or printed off the internet)

Time tables poster

Rock/Paper/Scissors activity

Practising with an adult, saying the answer or question out loud
Along with these two focus areas there will be other optional activities on the Home Learning Sheet. In some fortnights there will be a little competition within the activities for an optional task.
Those children who complete the required tasks, with signatures and evidence if required at the end of each fortnight will be rewarded.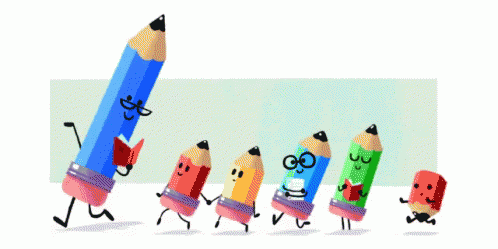 Please ensure that your child has the appropriate stationery for school.
Term 2 Learning Activities
Written Language
Factual Writing linked to Inquiry themes, consolidating basic skills Reading
Guided Silent Reading and questioning and Shared Reading
Maths
Maths knowledge (basic facts, place value, fractions), PRIME Mathematics Programme
Inquiry/Big Idea
Science -The Physical World - What is science? How do scientists investigate the world? What is energy? How can energy change or be transformed?
Maori
Instructions, the body, animals and numbers
Arts
Music - Recorder - Explore and identify how sound is made and changed
Dance/Drama - Apply specific conventions to develop dance and drama techniques
Visual Art - Symbolism, linked to Inquiry and Friday Rotations
Health & PE
Movement Concepts and Motor Skills through; Basketball, Softball, Volleyball, Hockey and Football
Life Education - Exploring our body systems and how they work together to keep us alive. Circulatory System / Nervous System / Brain HEART
Learning Logs
Reflection on learning
Up and Coming Events for Term 2
Netsafe Parent Evening: Tuesday 11th May
Anti-Bullying Week: Monday, 17th - Friday, 21st May
Pink Shirt Day: Friday, 21st May
Life Education Trust visit: Monday, 17th - Friday, 21st May
Teacher Only Day: Friday, 4th June
Queen's Birthday Holiday: Monday, 7th June
Te Rapa Race Relations Day: Friday, 11th June
Tough Guy/Gal Challenge: Wednesday, 23rd June
Mad Hair Day: Friday, 25th June